Description
Overview

With booming audio output and powerful bass you can feel, the highly portable BlueAnt X3 Bluetooth speaker delivers deep rich lows paired with a highly dynamic and room filling soundstage.
Booming Audio with Deep Bass
With unsurpassed audio performance, the X3 is the loudest and best value speaker for those who don't compromise on output volume. To increase the bass intensity simply press the Bass Boost Button
Waterproof
The pool, beach and spills are no problem with the IP67 waterproof rating
Double the Audio with Duo Mode
Simply pair two X3 for a wide stereo soundstage
Key Features
Powerful 30-Watt Bluetooth Speaker with booming audio and deep bass
Up to 15 hours playtime
AC charger for continuous play included
Bass boost button
Integrated power bank and microphone
IPX7 waterproof
True Wireless Playback for 2 (X3) speakers
BlueAnt X3
Portable Bluetooth Speaker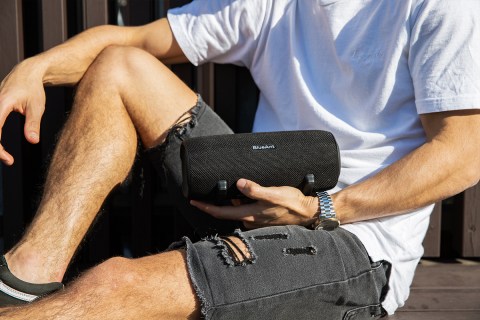 Payment & Security
Your payment information is processed securely. We do not store credit card details nor have access to your credit card information.